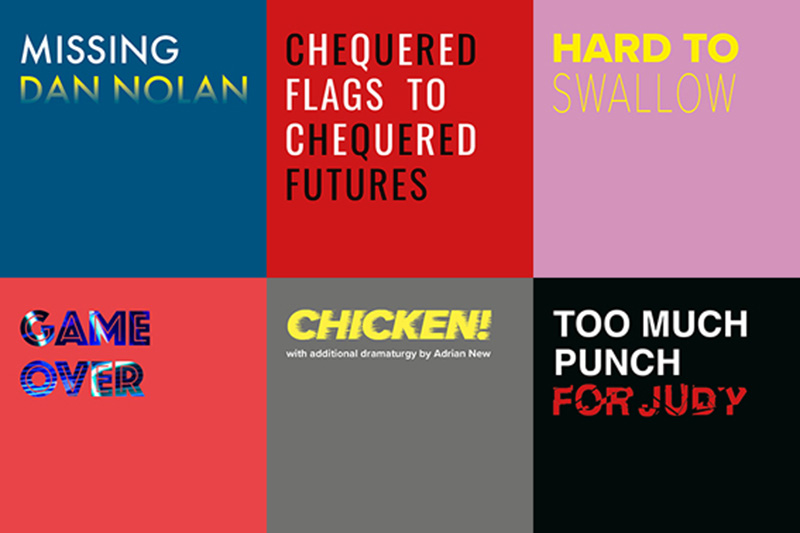 Salamander Street is delighted to announce the publication of six plays by Mark Wheeller, the UK's most performed living playwright.
An early pioneer of the verbatim form, Mark's work has been a staple part of the Drama curriculum both in the UK and abroad for the past three decades.
Too Much Punch For Judy has been performed over 6,000 times and Chicken! nearly 6,000. Missing Dan Nolan and Hard to Swallow are both set texts for the GSCE Drama 9-1 exams.
Chequered Flags to Chequered Futures tells the true story of Chris Gilfoy, the Rookie's World Champion Banger Racer in 2000. The play tells the fast-paced story through the words of Chris and his family with great opportunities for imaginative ensemble work.
Mark's play Game Over, tells the harrowing story of teenager Breck Bednar, who was groomed over the internet and brutally murdered on 17 February 2014 by someone he met online.
"My lockdown will for ever be notable by the fact that it was in this time that my connection with George and those at Salamander Street started. It provides a new and incredibly exciting chapter for my plays and associated work… it's almost like a fairy tale for plays that began in school drama studios with literally no budget other than ambition."

Mark Wheeller
Each play contains additional new content – cast and creative interviews, reflections on the original production and notes on staging – to assist teachers with getting the most out of the texts.
Missing Dan Nolan, Game Over, Too Much Punch for Judy, Chicken!, Chequered Flags for Chequered Futures and Hard to Swallow will be available from July 2020, in print and digital formats.
Salamander Street are offering a 30% discount on all sales through www.salamanderstreet.com using the code SS_Promo30 at checkout.
If teachers are interested in placing a bulk order then they should get in touch with george@salamanderstreet.com directly to work out a deal/invoice on 30 day terms. Salamander Street will be publishing more editions of Mark's plays as the year goes on, as well as other texts (including new devised work) suitable for teachers.