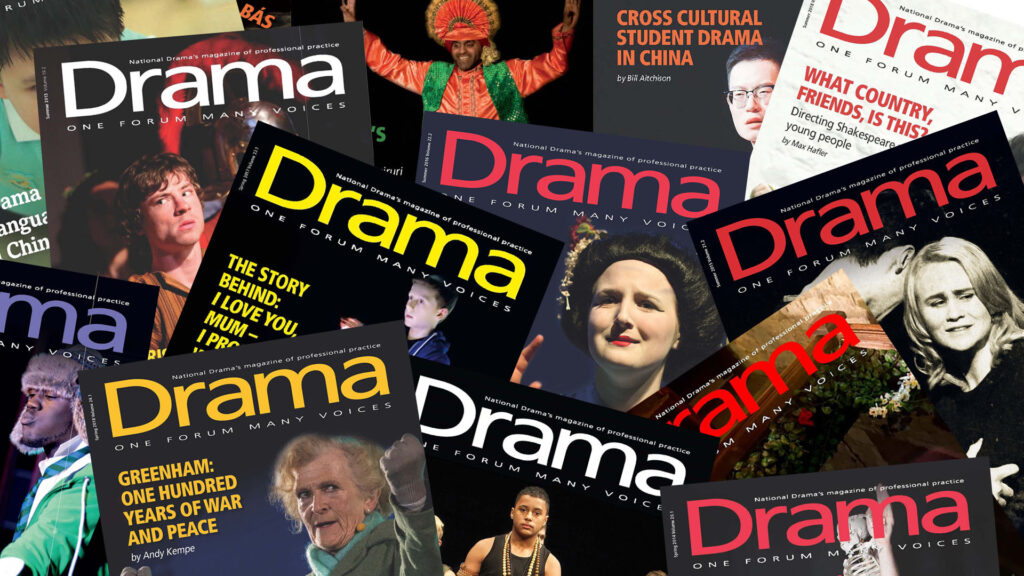 Please fill in the form below to apply for a Subscription to Drama Magazine. If you require an invoice please indicate this by checking the Invoice Needed check box. Once you have submitted the form you will return to this page. If you wish to pay by PayPal please then scroll to the bottom of the page and press the buy now button to pay for the appropriate Subscription.
N.B. Drama Magazine is a hard copy publication which is sent through the post to your stated address. In accordance with current data regulations we need you to confirm that you are happy for National Drama to do so. Please check the appropriate radio button to actively indicate whether you do or do not give consent for National Drama to contact you via your stated address and email address.
Wherever you are in the world you can subscribe to Drama today.
Drama is published twice a year in January and July.
Subscription Fees
UK: £26
Europe: £30
Rest of the World: £36