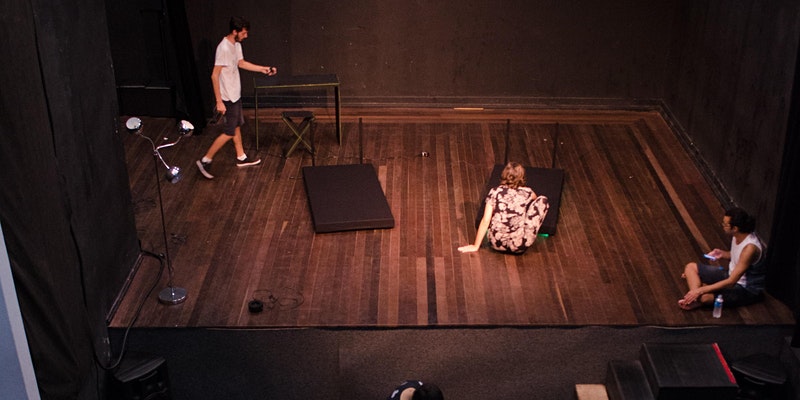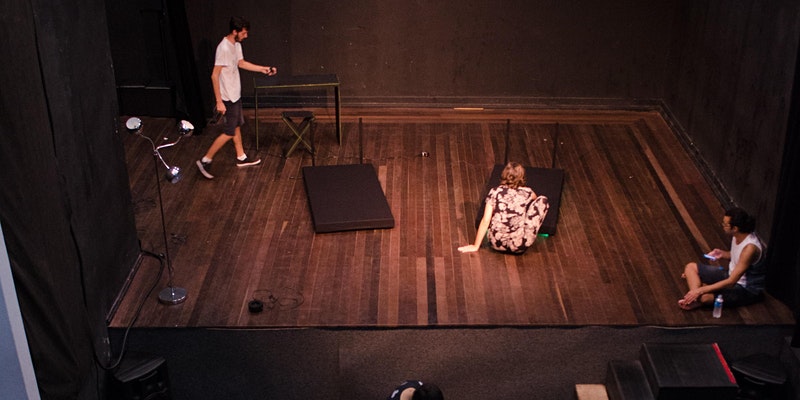 SCITED (Standing Committee in the Teaching of Educational Drama) in partnership with National Drama
SCITED, the association of subject leaders of Secondary Drama initial teacher training, in partnership with National Drama, offer a virtual CPD event to support Drama NQTs joining the profession this Autumn.
Having completed training during the current pandemic, working remotely and not able to be in the physical classroom since before Easter, NQTs are facing a more testing time than ever.
The landscape in which they start their new posts is alien to all within the teaching profession. Student teaching bubbles, physical distancing with a priority on 'face front' teaching in which teachers will be unable to circulate.
An altered curriculum incorporating remote learning in a new, blended format. An emphasis on reading encouraged across subjects. Approaches for which Drama NQTs were not likely to have been prepared. In addition, although a focus is maintained on a broad and balanced curriculum, there is potential for some Drama NQTs to find that the amount they are delivering their subject in the first two thirds of the academic year is severely compromised.
Alternative behaviour policies in place as well as a student body who may return fearful and/or traumatised. Just for good measure, Relationships, Sex and Health Education (RSHE) becomes compulsory in secondary schools this Autumn.
Drama might be expected to be at the forefront of addressing such issues…and it can be.
SCITED and National Drama recognise the extraordinary challenges facing our new colleagues within the profession and are reaching out to help with this virtual CPD event comprising workshops and discussions on ideas for working in this alternative environment.
Join us on the 17th September for an online event which is designed to give help and support to Drama NQTs who are facing a completely different kind of first year in teaching. With Keynote speakers, workshops and lots of useful advice, it is not to be missed!
Workshop Details are as follows:
Character Education – Jo Lock Smith , Plymouth University
The session will consider aspects of virtues education and how to build them into the Drama curriculum to facilitate and develop character education. There will be time to reflect on the topics you teach at KS3 and opportunities for you to consider how you can enhance what you are already doing to facilitate students' personal development at the same time as enhancing their knowledge in Drama.
Flipped Learning in Drama – Emma Thayer, Cardiff Met University
This session will introduce you to flipped learning and is aimed at stimulating ideas for integrating this pedagogy within your own practice. We will look at its application(s) in drama from KS3-5 and how to match the approach with suitable content/activities to ensure maximum impact and engagement. Flipped learning can be quite daunting for pupils (at all ages and stages) for many reasons; I will throw in some extra strategies and insights from my own experience in attempt to address this issue.
Different Curriculum Models and the Recovery Curriculum – Karen Hall
Discussions concerning 'curriculum' have been around long before Ofsted's new Education Inspection Framework (EIF). In this session you will be introduced to some basic elements of different types of curriculum and curriculum theory, particularly in relation to drama in secondary contexts.
Post-16 Text Based Drama – Emma Hollis
A workshop designed to explore the specific pedagogic principles and practices underpinning post 16 teaching of dramatic text. Designed to provide helpful advice and guidance to enable you to tackle the requirements of any specification.
Drama at your desk – Theo Bryer UCL, Institute of Education
This session will involve working through a narrative-based drama for KS3 involving opportunities for storytelling, roleplay and associated activities, that should work with students seated at their desks. We will consider the opportunities and limitations of this kind of drama structure and you can share ideas about how it might be developed.
Join the UK's leading professional association for drama teachers and theatre educators. Membership includes free copies of Drama magazine plus regular E-newsletters.