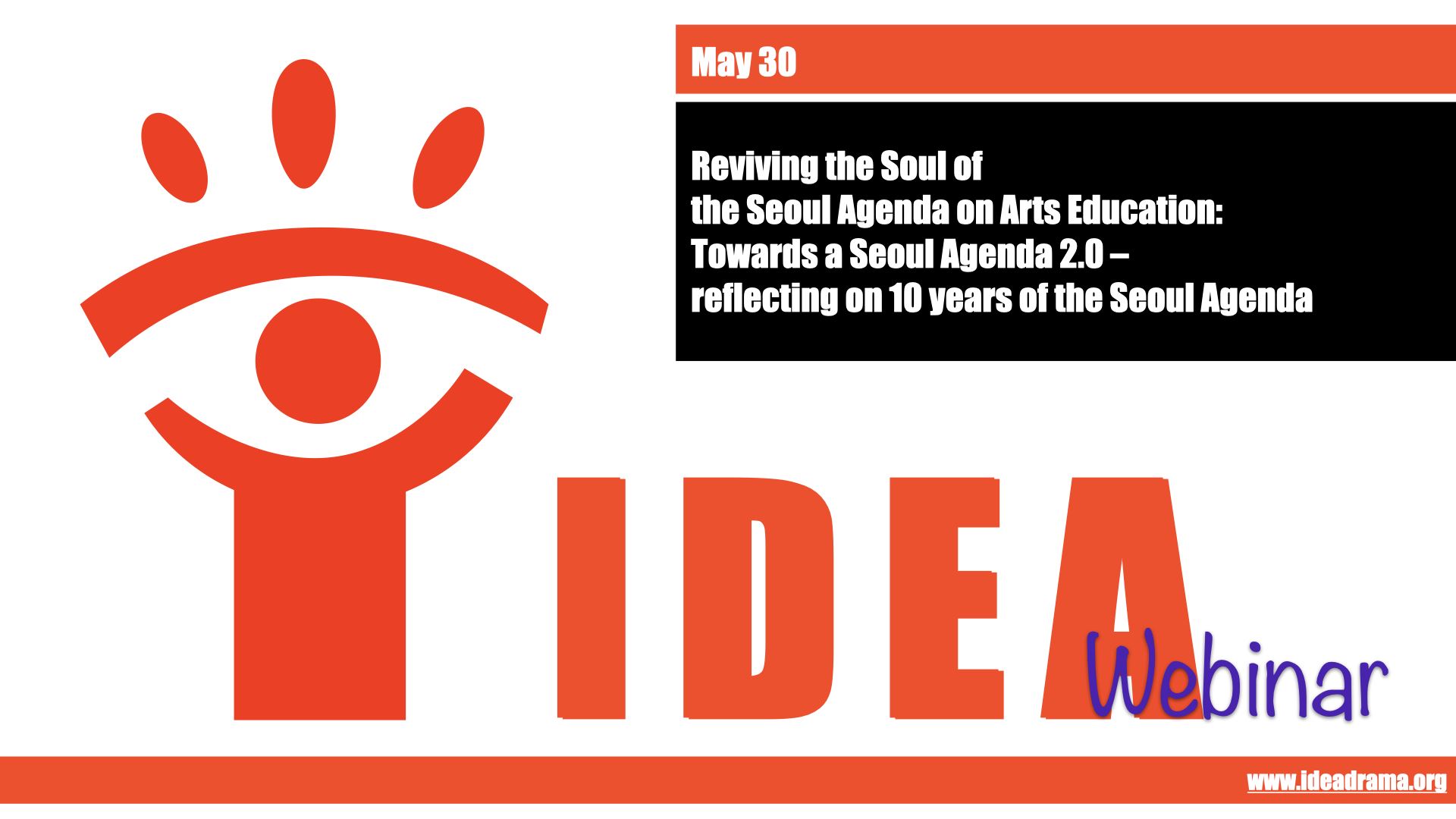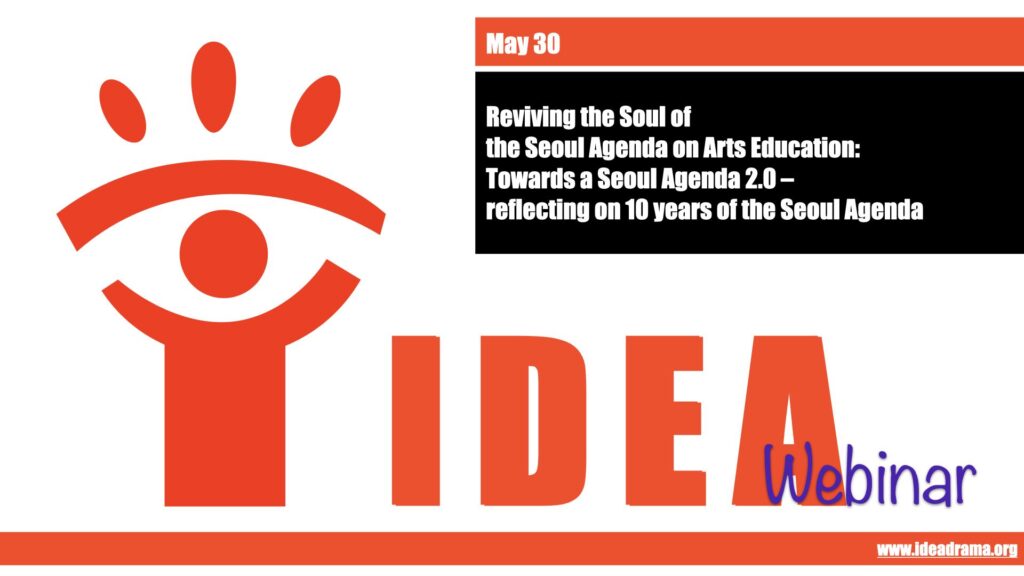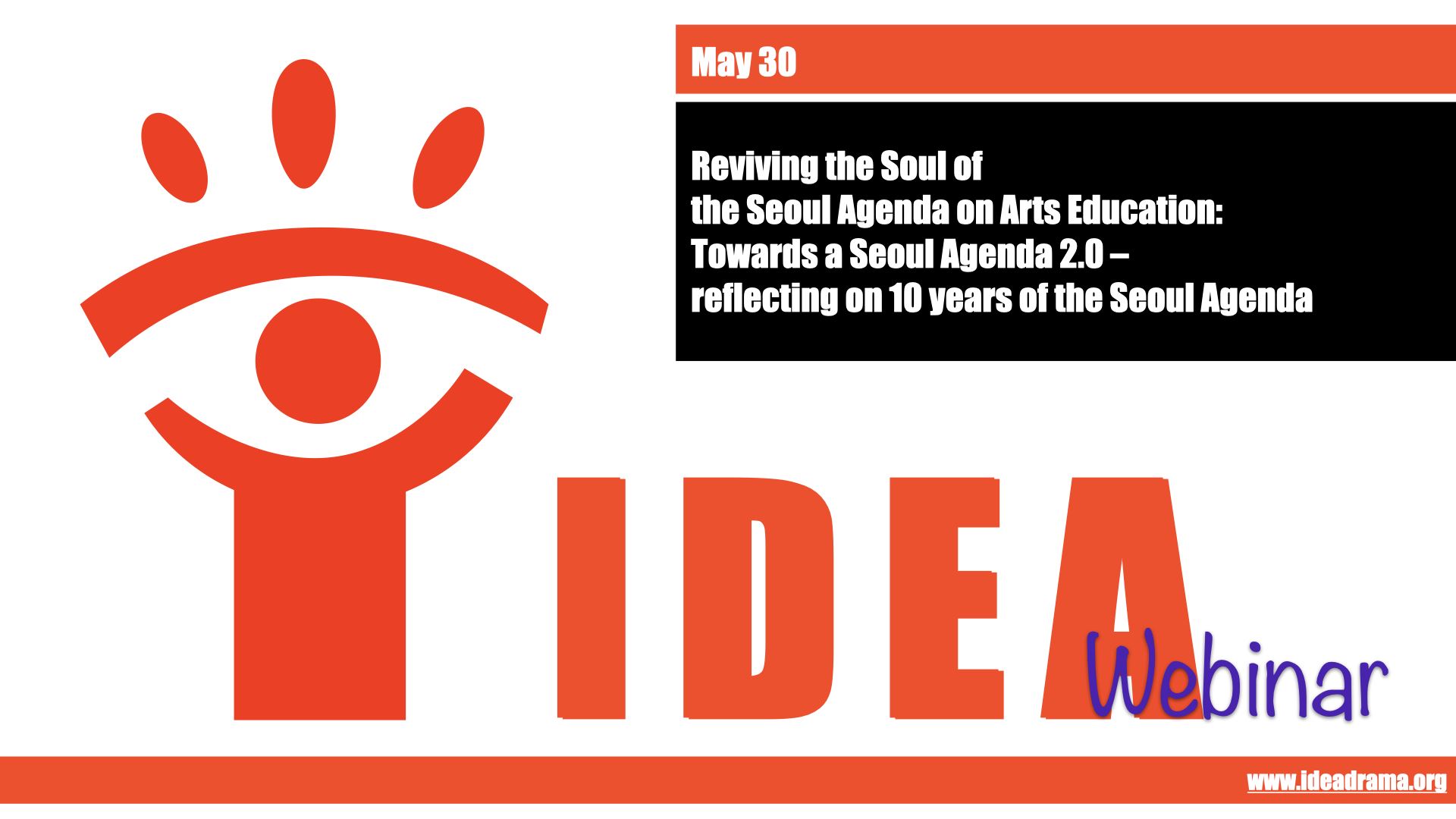 You are warmly invited to an international Zoom webinar, sharing your responses to the Seoul Agenda, the Frankfurt Declaration, and the impact on Arts Education. This is a fantastic opportunity to engage with our international colleagues and to consider ways forward as a global arts community. Be inspired by, and collaborate with, like-minded people.
PLEASE note the change of time. It is DEFINITELY 1pm (LONDON). When you look at the time-zone map, adjust accordingly.
When: May 30, 2020 (1pm – LONDON) (8pm – Perth)
Topic: IDEA Webinar 1: Reviving the Soul of the Seoul Agenda
Register in advance for this webinar:
https://us02web.zoom.us/webinar/register/WN_hMZdJH1AR_qDioGjpjkxoQ
After registering, you will receive a confirmation email containing information about joining the webinar.
Download a PDF about this Webinar here
Check out Video: https://vimeo.com/419179536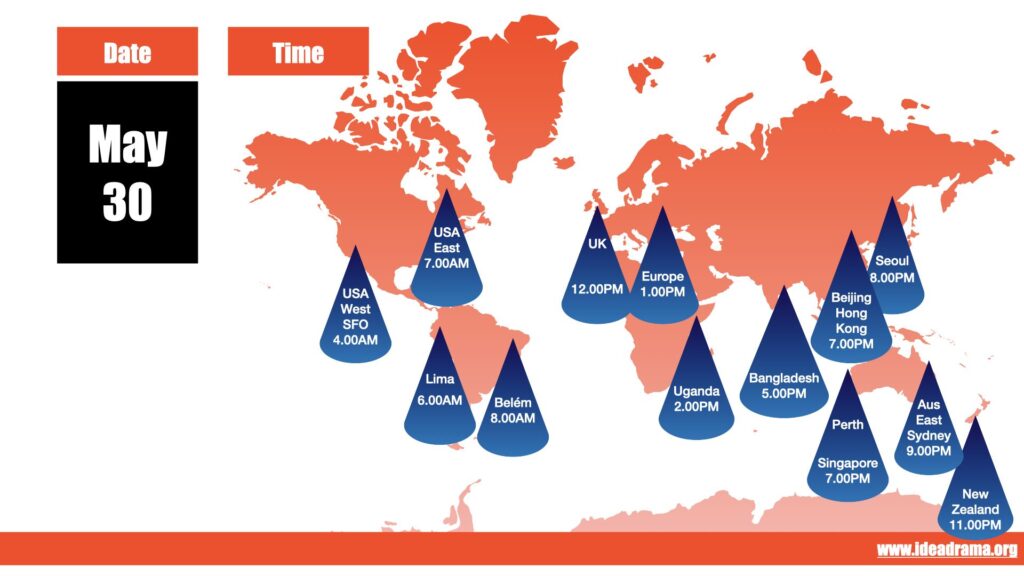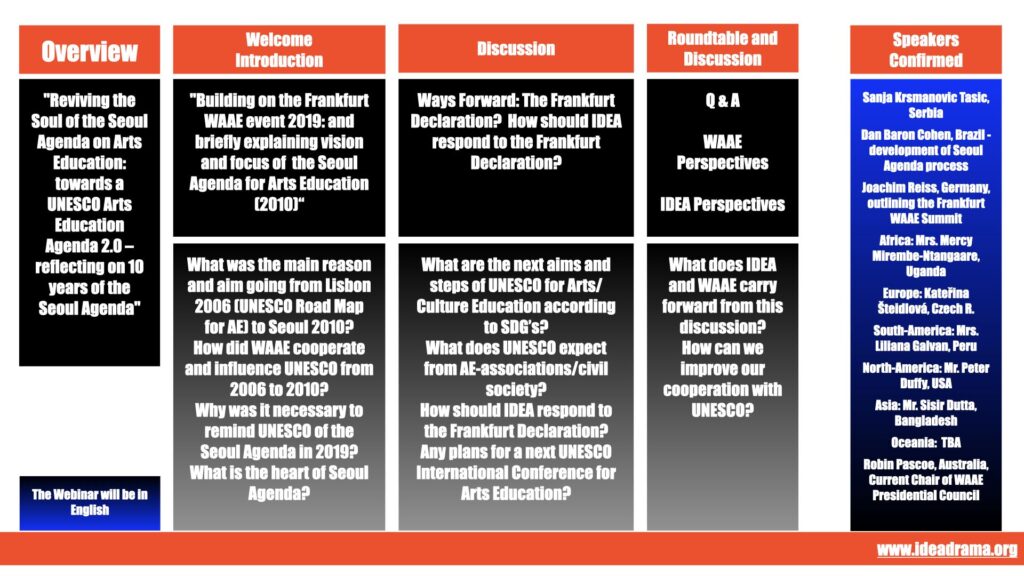 Join the UK's leading professional association for drama teachers and theatre educators. Membership includes free copies of Drama magazine plus regular E-newsletters.