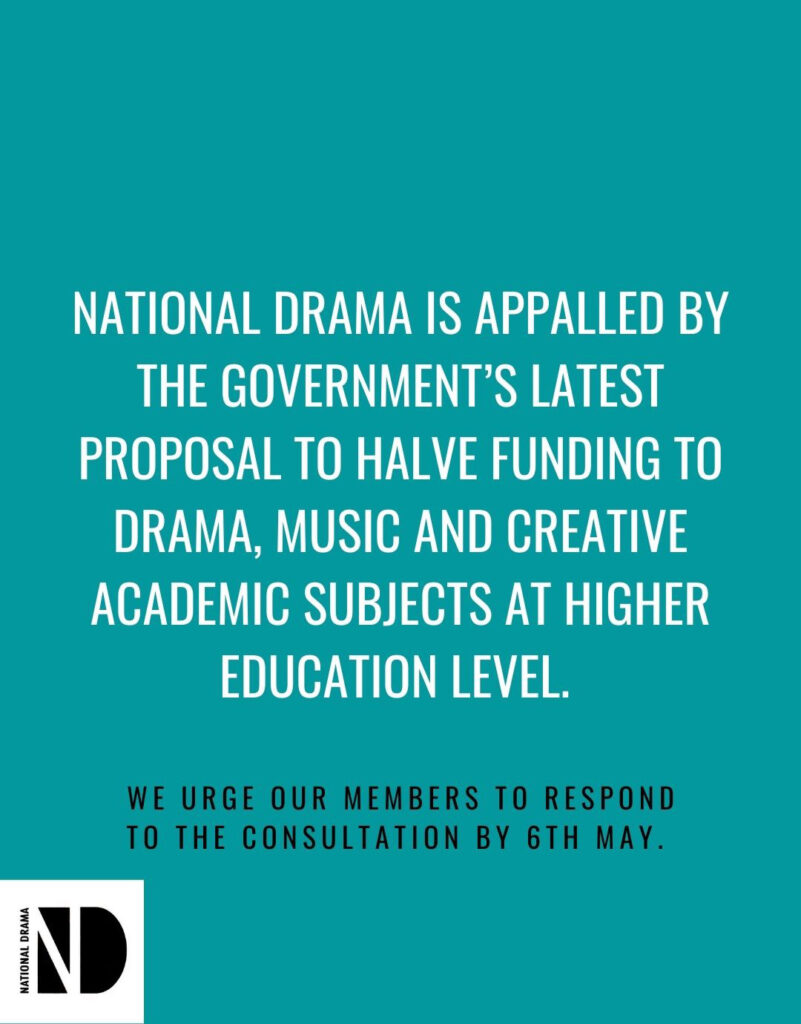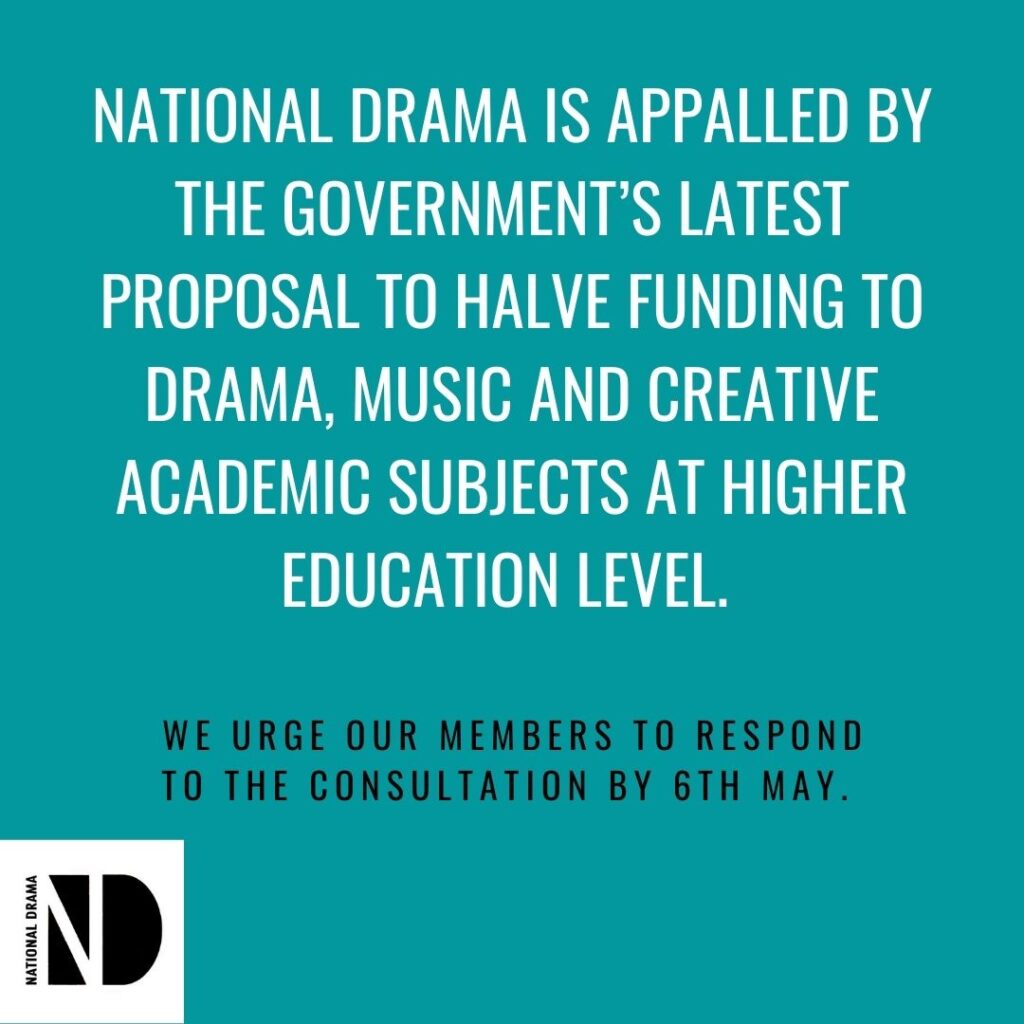 National Drama is appalled by and extremely critical of the government's latest proposal to halve funding to drama, music and creative academic subjects at higher education level.
We urge all stakeholders and concerned individuals to respond to the consultation here urgently. Consultation on recurrent funding for 2021-22 – Office for Students by May 6th.
We share the view of the Musicians' Union that this is a staggeringly retrograde and catastrophic plan for equality of opportunity, for the cultural industries, for the arts, for our world leading performing arts reputation, for our bright, ambitious and resilient youngsters and for the exceptional staff working tirelessly in arts education at every level.
After Covid, despite all the Conservative party's talk of wellbeing and the importance of education, despite the huge contribution that the arts and the cultural industries make to the public purse and our profile as world leaders in the arts, despite the evidence provided by the Cultural Learning Alliance and numerous other associations, and artists using their global platform to encourage better arts in state schools we seem to be staring into an abyss of devalued, undermined and elitist access to the arts.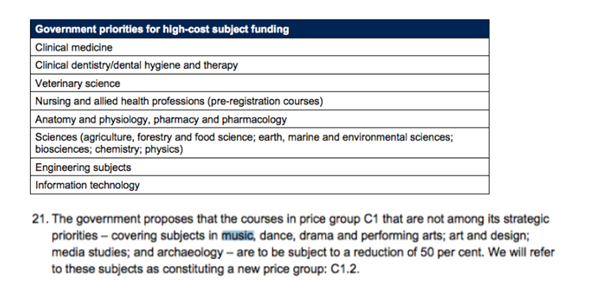 Please respond to the consultation.
After the devastation of the EBacc on Arts subjects generally and Drama specifically in KS4 and 5, the slashing of Drama and Performing Arts ITT and graduate courses, the planned amputation of BTEC Music, Dance and Drama at Level 3 with no replacements as a 'T Level', the undervaluing of the arts since Drama's exclusion as a specialist discrete subject from the National Curriculum, the lack of a bursary in Drama for ITT students, and comments from the Head of Ofsted Amanda Spielman implying that the arts lead to poor prospects, National Drama urges that we all need to act together to champion the positive, transformative, academic and practical power of the arts for children and young people. Please complete the consultation. Please write to us, to your MP, use social media. Please challenge the government's proposals to harm opportunities for learners in the arts. At best, this is lacklustre incompetence and at worst, strategic hostility towards Drama and the arts in schools for all learners.
Zeena Rasheed
National Drama
2021