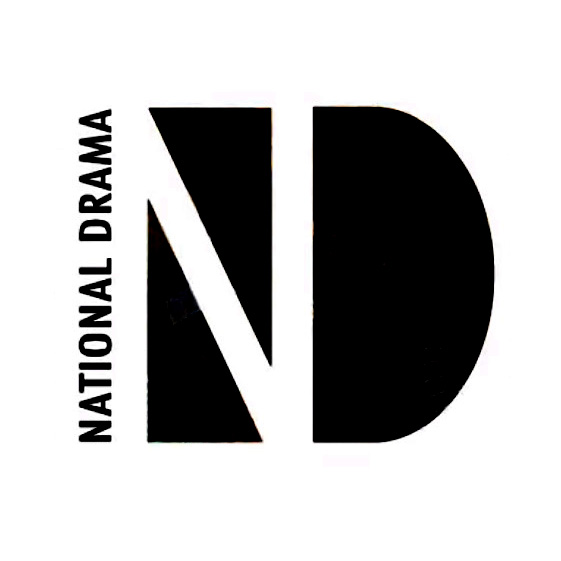 Viv Aitken is lecturer in drama in education at the University of Waikato, Hamilton, New Zealand, where she contributes to pre-service programmes for student teachers from early childhood to secondary. Viv also provides support and professional development for practising teachers through Drama NZ. Viv has advised on Ministry of Education research projects, including 'Art of the Matter' (2007). More recently, she worked with Dr Peter O'Connor and local police education officers developing a programme using process drama to address issues of abuse disclosure. Viv facilitates a drama group for adults with intellectual disability and enjoys opportunities for co-constructing and presenting research with members of the group. Other research interests include drama as pedagogy (particularly 'teacher in role'), relational aspects of drama and theatre, drama and disability and audience response, particularly the history of disruption in theatre.
Andy Kempe is Senior Lecturer in Drama Education at the University of Reading, UK where he leads the PGCE Secondary Drama course. In 2004 Andy was the first recipient of the University's Award for Teaching Excellence. He has extensive experience of working in drama with students of all ages and abilities and has been providing in-service training to Drama and English teachers in the UK and abroad for many years. His most recent publications include the 'GCSE Drama Bitesize Revision Guide' for the BBC, 'Speaking, Listening and Drama', 'Progression in Secondary Drama' and 'Learning to Teach Drama 11 – 18 2nd Edition' (with Helen Nicholson).
Laura A. McCammon is Associate Professor at the University of Arizona in Tucson, teaching Theatre Education courses. She has presented papers and published internationally and edited extensively. McCammon is a three-time recipient of the American Alliance for Theatre & Education Research Award (AATE) and has held offices in AATE and the International Drama/Theatre and Education Association (IDEA).
Leonora Macy is an independent scholar who offers instruction on a part time basis in the Elementary Education Department as well as in the Master of Educational Studies Program at the University of Alberta. Over a number of years, she has provided both courses (undergraduate and graduate) and in-service training sessions to teachers presenting how drama can be included to enhance English language learning across the curriculum. Leonora's research is directed at understanding drama's inclusion in language for learning. Her master's thesis jump-started her interest in this area, which was continued in her dissertation and beyond.
David Montgomerie taught for twenty-five years in inner London as a primary class teacher and head teacher. In the late 1970s, he worked with Cecily O'Neill as part of the drama advisory team for the Inner London Education Authority at the Drama and Tape Centre, Holborn. He is currently Senior Lecturer in Education (English and Drama) at Roehampton University, UK teaching undergraduate and post-graduate courses in primary education. He teaches English education for the MA courses and is assistant programme convener for the primary PGCE course. His research interests include the writings of Bakhtin and their import for drama in early years settings.
Bethany Nelson is a faculty member at Emerson College, USA in the area of Theatre Education. She has an M.Ed from Harvard Graduate School of Education focused on issues of at-risk multicultural populations in urban schools, and is currently pursuing a doctorate in education from the University of Warwick. She specializes in using drama with at-risk urban populations, facilitating social skills, curriculum acquisition, and providing on-site professional development for teachers. She has conducted action research in collaboration with classroom teachers, examining the efficacy of drama in urban classrooms.
Jack Shu obtained his M.A. in Drama Education and Cultural Studies and Ph.D. from University of Warwick. He has been serving as a researcher and trainer for two government drama projects in Hong Kong. He has also been part-time Lecturer for Master of Drama Education jointly offered by Griffith University and Hong Kong Art School, and was a secondary school teacher teaching Drama and Liberal Studies. He co-translated into Chinese with Amy Lee Structuring Drama Work: a Handbook of Available Forms in Theatre and Drama, published in Taiwan. Jack is now Lecturer at the School of Education and Languages at the Open University of Hong Kong.
Linda-Jane Simpson is a Research and Teaching Fellow in the Moray House School of Education, Edinburgh University, Scotland. She has a long and distinguished record as a teacher who made creative and enthusiastic use of drama in the classroom and for performance with children. Such experience now informs her current role as teacher educator and researcher. Developing from previous work, she continues to create interdisciplinary drama ideas with children in both nursery and primary phases. She has particular research interests in the power of drama as a means of engaging children with citizenship education and in using the outdoor environment as a stimulus and location for memorable drama experiences. Her publications include Into the Garden of Dreams: pathways to imagination for 5 – 8s.