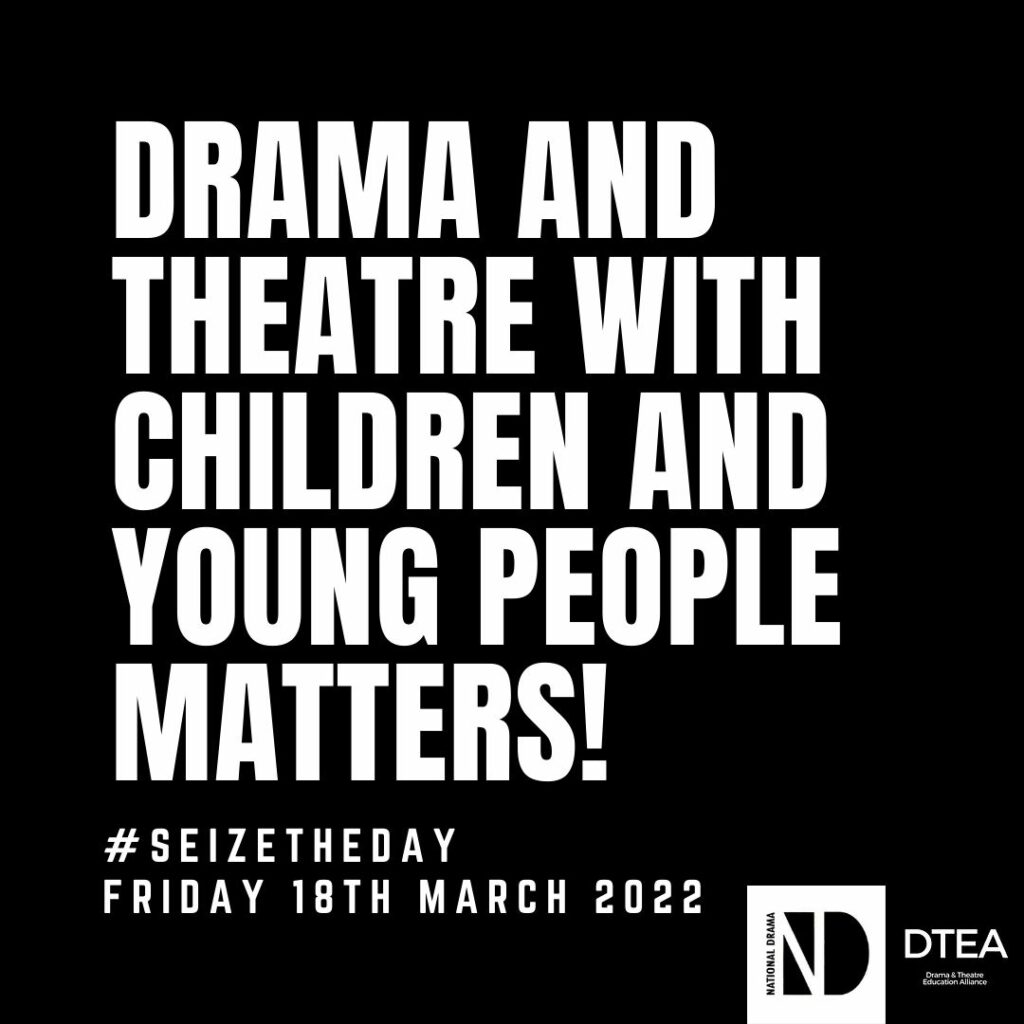 National Drama in partnership with the DTEA are raising awareness about the value of Drama and Theatre Education in young people's lives – help us #SeizeTheDay on Friday 18th March!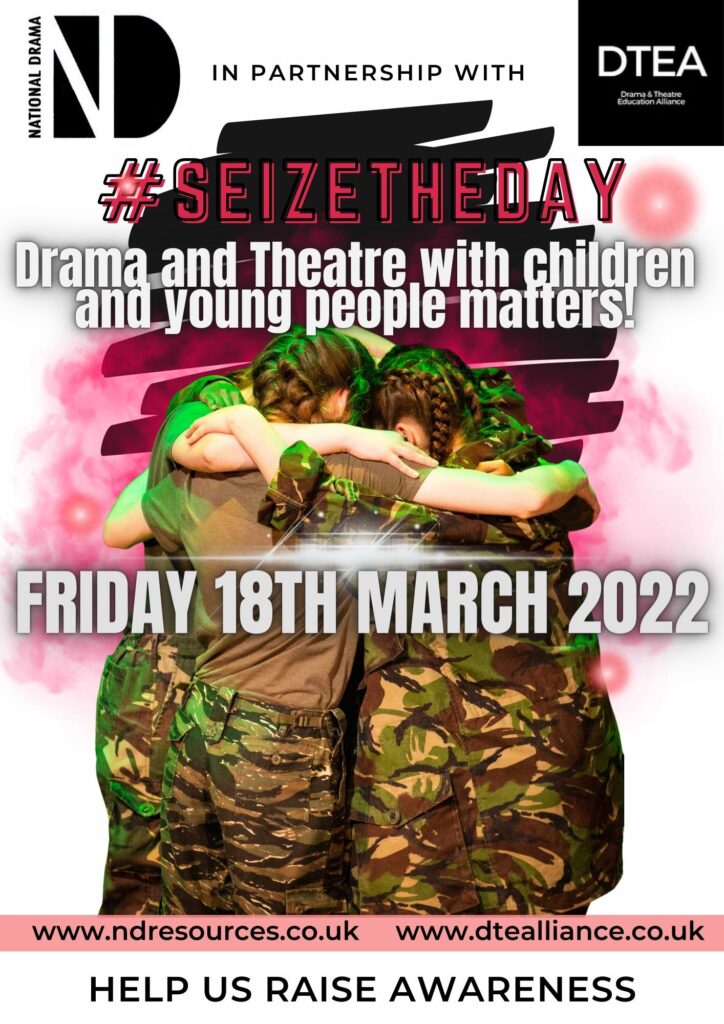 The Drama and Theatre Education Alliance (DTEA) have planned a campaign day to coincide with World Day of Theatre and Young People: "On 18th March, we are asking teachers in schools, lecturers in universities and drama schools, youth theatre practitioners and learning officers in theatres and arts organisations to invite their local MP to come and visit them with the aim of involving all 533 English MPs. We are aiming to have one event in each constituency, and we encourage you to tailor the invitation to meet your local circumstances and passions."
Help us spread the word by sharing this event on Social Media. To make this easier, we have created a Social Media Guide, and a bank of graphics and resources, which can be found here.
Full details of the call to arms can be found here, or for further information contact Steve Ball, Chair of DTEA drsteveball@hotmail.co.uk