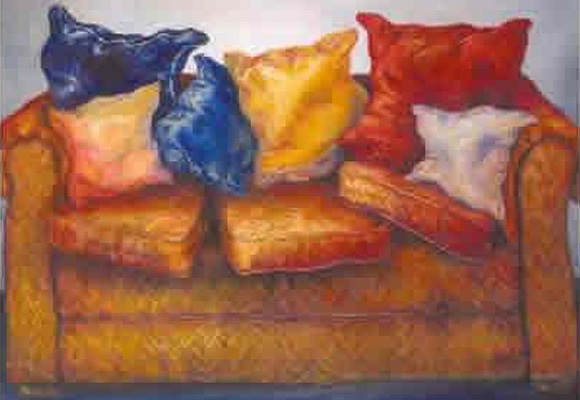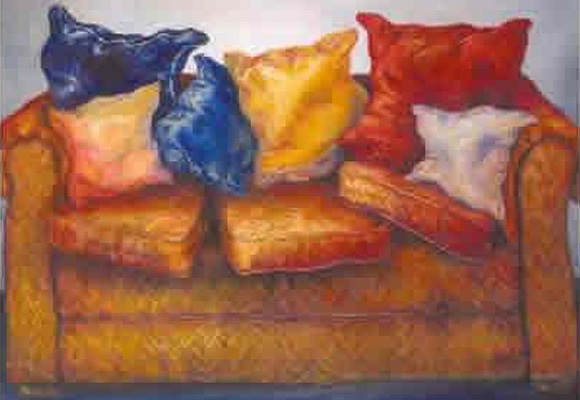 By London Drama in partnership with National Drama
Join our fun and friendly book club where we will spend an hour on a Sunday afternoon reading plays together from the comfort of home wherever that may be and in doing so be transported into new territory or old favourites.
On Sunday 25th April 5-6pm we will be joined by Fred Lancaster and one of the actorswho helped devise the play, Eleanor Williams, who will be discussing Does My Bomb Look Big In This? by Nyla Levy.
About Does My Bomb Look Big In This?
Yasmin Sheikh feels lost in a city she once called home while her best friend, Aisha, sees a different side to London then Yasmin. When Yasmin suddenly leaves to go to Syria, Aisha sets off on a mission to discover the truth and determine whether Yasmin's new world has any hope at all, or if it's all just a hopeless place. Does My Bomb Look Big In This? is a fierce new play packed with disarming honesty that brilliantly explores the human condition concealed underneath news headlines and dares to ask the question we're all thinking: "Are we anywhere near closer to multi-cultural harmony, or is it all just a fairytale pipe dream?"
About Nyla Levy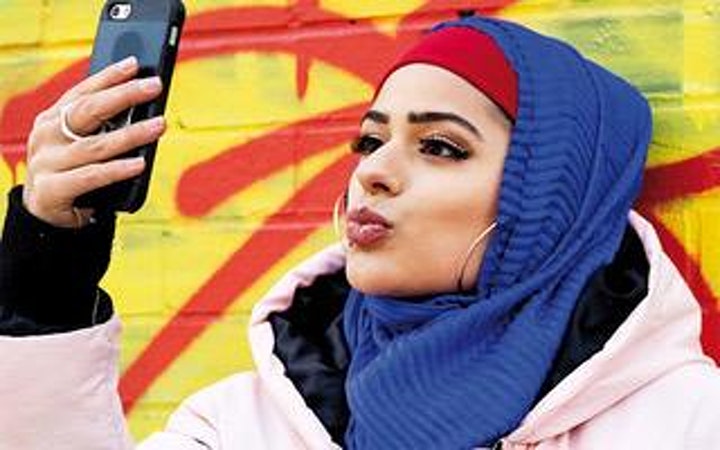 The new self-penned play by Nyla Levy, Does My Bomb Look Big In This?, was first conceived in 2016 after Levy was cast in such dishearteningly titled roles as 'terrorist girlfriend' and 'jihadi bride.' Unhappy with the narratives being told, she ran a series of workshops with children and spoke to various members of the Muslim community leaders and terrorism defence solicitor, Tasnime Akunjee. The end result became a collection of narratives detailing the vulnerabilities and choices made by wasted youth and how their decisions affected their countries, communities, and lives for good.
Why the session will be good to come to
Alongside its phenomenal reviews, this is a fantastic opportunity for Drama teachers to explore fresh and engaging material at KS4/KS5 level. The play's themes addresses the complexities of terms like "community", "radicalisation", "Generation Z" and growing up in a society immersed in social media. It is a funny yet heart warming tale about the power of friendship in 21st Century London. We will also be joined by one of the actors who helped devise play, Eleanor Williams, who will lend her expertise and knowledge of the play and it's themes.
About Eleanor Williams
Eleanor is a classically trained actor who has worked across theatre, TV and film since graduating from The Guildhall School of Music and Drama. Credits include Endeavour for ITV,Eurovision Song Contest: The Story of Fire Saga for Netflix and of course, Nyla Levy's Does My Bomb Look Big in This?
About Fred Lancaster
Fred trained at the Guildhall School of Music & Drama and subsequently went on to work as an actor in the UK, US and Europe for over a decade. Alongside his acting career he has taught at Guildhall on both the Preliminary Acting Course and the International Summer School, and is a current faculty member at the New York Film Academy in Florence, Italy. In 2020 he embarked upon a PGCE in Drama at Goldsmiths, studying under the stewardship of Amanda Kipling, and will be graduating in the Summer.
Book Club is an original idea by Rosie Devine
Rosie is a Goldsmiths PGCE Drama graduate beginning her 6th year of teaching in London. She is currently holding post as Subject Leader of Performing Arts at Kingsley Academy in Hounslow..
Join the UK's leading professional association for drama teachers and theatre educators. Membership includes free copies of Drama magazine plus regular E-newsletters.