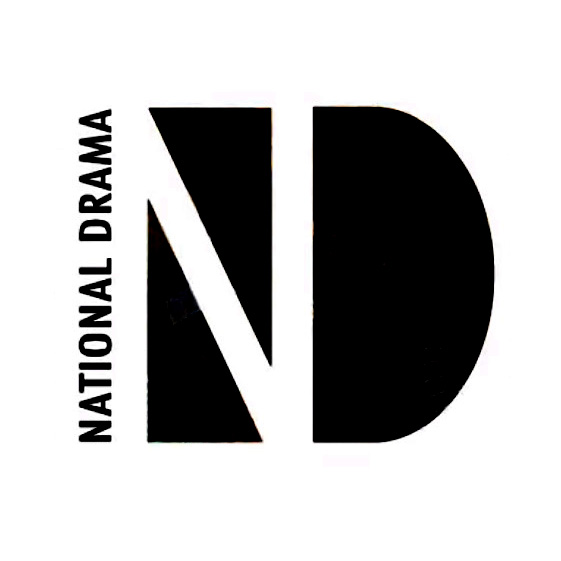 At the time of publishing the last issue of Drama Research in April 2020 (Volume 11.1) the national 'lockdown' during the coronavirus epidemic had just begun and we considered it fortuitous that two articles in that issue, 'Action is eloquence': Creating Space for Shakespeare in HMP Gartree and Applying Commedia Dell'Arte focused on the use of Drama and Theatre in prison contexts, contexts that reflected the experiences of many people in the UK and across the world at that time. Who would have thought that the writing of the editorial in this issue, one year later, would also take place in the context of the continuing 'lockdown'? Yet it does.
As a reflection of our current situation, one article in this issue has a direct reference to the need for the wearing of masks by young people. In Article 4, The Pritney method in early childhood education, Pirjo Suvilehto provides a photograph of one of the puppets involved in her research project wearing a mask with the caption
'At the university campus Pritney is giving an example of how we shall enter the drama studio.'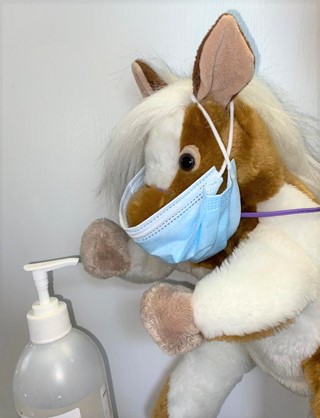 One year on and the image of a puppet wearing a mask as a reminder to very young children on entering a drama studio is an image that now has universal resonance with our day to day lives in 2021. If there is one image that symbolises the world today it is this one.
The full title of this article is What are the possibilities of the Pritney method in early childhood education for stimulating curiosity, emotions and collaboration through the combination of opera and puppetry? The author is based in Finland. In this country we have become accustomed to regarding the Finnish education system in a state of awe and envy as an example of how our own education system ought to be organised. However, Suvilehto alerts us to the fact that we should be more cautious in our perceptions, particularly in respect of Finnish Early Years education:
According to an evaluation carried out by the The Finnish Education Evaluation Centre (FINEEC), there seems to be shortcomings in art education for the Early Years (Karvi 2020).
The report highlights that
Two thirds of the respondents reported that drama, dance and theatre were offered every month or less frequently. In some of the centres, the amount of activities that encourage exploration was insufficient. Approximately 10% of the staff at ECEC centres said that no activities strengthening multiliteracy were available at all (Karvi 2020: 14).
Suvilehto's project in Finland was to stimulate curiosity, emotions and collaboration through the combination of opera and puppetry.
The Pritney method is developed around the idea of a pony-figure hand puppet called Pritney, who is featured in the photograph above wearing a mask, and his adventures which are accompanied by different snippets of opera to heighten emotion and tension. The research was part of a scientific project called Rinnalla–Side by side funded by the Finnish National Agency for Education. Suvilehto's article provides a comprehensive description of the Pritney method, the insights and evaluations of some of the 200 students originally engaged in the project and some of the examples of the operas that the project used. These provide a very uplifting context both to the article and to the journal as a whole, as do some of the reflections by the students involved:
'Opera and puppetry are very impressive and interesting. I think that this kind of activity will make a lot of sense for children, to use opera in different tasks. The atmosphere consists of multiple things. There is music, lights, costumes, movements, stage settings and sounds'

(Student O, 2018).
'At the beginning I felt suspicious, which melted very soon: this is a brilliant idea to combine puppets and opera music. I think these elements were so good, during the course, that I will apply them in practice with children'

(Student EA 2018).
At this time it is so refreshing to read of the excitement and enthusiasm of young people engaged with a new way of working. And it is an exciting privilege of this journal to feature a project so original and engaging as this one.
In this issue of Drama Research we have two articles focusing on research with Primary aged students in Greece.
In Drama in Education as a tool for enhancing self-efficacy in Primary School children Konstantina Kyrimi and Asterios Tsiaras research the relationship between drama in education and self-efficacy which they describe in this way:
Self-efficacy is related to multiple cognitive functions. Personal achievement, prosperity, perseverance, understanding who people really are and who they think they are, are all positive consequences of enhanced self-efficacy.
The action based research set out to study
..if and how a DiE project can improve primary school students' self-efficacy. The first part of the question is analysed from the quantitative data and the second from the qualitative data.
Such a study is important because of the implications for student success:
There is a powerful link between self-efficacy and success (Adiguzel 2000), in education. Students having high levels of self-efficacy are more successful in new challenges (Epcacan, & Demirel 2011). Bandura's research (1997) shows that self-efficacy develops rapidly between the ages of six to twelve years old and affects motivation formation and school success. Increased engagement results in successful learning experiences, which in turn leads to increased student motivation (Määtt 2015).
The researchers organised 12 sessions around a story of a 10 rear-old boy called 'Why' who lives on a planet called 'Magigiati', and who is misunderstood by his family who are not interested in responding to his questions about the world. He wins a competition to visit a planet called 'Earth' where he comes across a tree that could speak and had lots of shells amongst its branches. He discovers that each shell leads to a new adventure and the participants in the project dramatised those adventures.
The project appears to show that the group that took part in the drama activities with the 'Why' character improved their scores on a number of different criteria compared with the control group that appeared to show little change in their scores. Some of the observations from some of the participants appear to confirm this:
'In mathematics I could not understand conversions, I kept practicing and now it seems really easy to me',
'The dance teacher showed us some difficult moves and I could not understand anything but after a while I did it',
Although the project is too limited in scope to provide conclusive evidence of the effectiveness of Drama in improving self-efficacy it certainly seems to give an indication that this is the case, something that Drama teachers have intuited for many years.
The second article, Teaching complex, abstract concepts through embodied learning: a drama-based approach by Eva Mamali and Simos Papadopoulos, focuses on students' responses when they engage with two selected abstract concepts: 'Pattern' and 'Interdependence'. The researchers also chose an action based research model but it was more limited in scope, dealing with a group of 10 boys and 4 girls in a total of three two-hour workshops. Two of these workshops, the first and third, focused on 'Interdependence' and the second focused on 'Pattern'. The students' responses were evaluated in seven different aspects including a related concept, a figure of speech and a misconception. The researchers noted any perceived changes in understanding between the first and third stages.
One signifier of such changes was the employment by students of figures of speech in their definition of interdependence. There was very little use of figures of speech in stage one but much more in the final stage indicating a greater confidence in the pupils' understanding.
In the third workshop, based on the recordings of the researcher's diary, it was noted that the pupils did not only refer to examples that were easier and more accessible to thought, but they were also driven towards a more reflective direction with the aim to highlight the extension of the abstract concept, as well as other similar concepts that were included in the same conceptual field and justified their definitions.
There appeared also to be a greater emotional engagement with the abstract concepts by stage three:
As it emerged from the recordings, when the comprehension procedure was mediated by a role, the development of the argumentation and justification of their views concerning the concept, was more eager and productive.
The Drama activities also appeared to stimulate a more thoughtful understanding of the concept of interdependence:
'Eventually, our differences unite us more than separate us'.
'Eventually, Interdependence may be everywhere and helps us to confront the difficult times of our lives. I feel that it helps us to create a more beautiful world with numerous benefits'.
It has long been felt that Drama strategies facilitate understanding in these areas of abstract concepts but with little concrete evidence to support this view. This is an interesting pilot study of just such areas and is worthy of greater attention and development with a larger cohort over an extended period.
The international character of this issue is further enhanced by an article originating in the African continent. In his article, A way of Delivering a Drama Course – Shakespeare's Hamlet: A Case Study, LotfiSalha describes his venture into an innovative teaching approach to teaching a Shakespeare text with students in a Tunisian university.
One of the main problems for his students that Salhi identifies is that of Shakespeare's language and its comparative obscurity. This is a well-known and common issue for Drama and English teachers in the UK; but for the students in Tunisia the obstacles to understanding are multiplied. The country's main language, of course, is Arabic and its most popularly used second language, and that of its secondary education system, is French. Approaching a text in English is already calling on students to be working in a third language, let alone one that dates from the seventeenth century.
Salhi's article is a record of how, as a teacher of English and not a drama specialist, he addressed these issues in the teaching of Hamlet. His research has an authenticity of endeavour in the field that is meritorious and, while some of the advanced techniques employed by Drama teachers in the UK and elsewhere in the English- speaking world, are not referred to in his article, we can recognise an Emergent Researcher in the field and it is a pleasure to feature a rare article from the continent of Africa.
Finally, in Towards Accessible Actor Training Anna McNamara and Ellen Armstrong examine the issues facing disabled actors in their training in the UK. The current situation appears to be a bleak one indeed:
Victoria Ann Lewis identifies two assumptions regarding and impacting disabled access to the theatre industry. First, that the disabled actor is unemployable, and second that they will not be able to master the necessary skills (Lewis 2010:179).
And it is not just an issue for actors; audiences, too, register negative experiences with the theatre industry:
Furthermore, a fifth of parents of children with special needs identified that they felt unwelcome or were made to feel uncomfortable in theatres as audience members as a result of the attitudes of staff or other theatre patrons. This was reported by twice as many as parents than those whose children do not have special needs, The Stage newspaper reported in the autumn of 2019.
McNamara and Armstrong provide a comprehensive and well documented overview of the whole issue of disability as it relates to the theatre industry. Reminding us that
The first disabled actor to play the title role in A Day in the Death of Joe Egg was cast 42 years after the play was written
they identify many areas and reports including Government legislation where compliance is still an issue and a matter of discrimination and prejudice including
..a series of news articles surrounding inaccessible theatre spaces and practices for disabled performers, confirming the existence of discriminatory and prejudiced barriers to inclusion for those with disabilities (World Health Organization 2019).
As their devised model indicates, visibility in all areas is one key to change.
Rather than continuing in the cycle of the chicken and egg scenario, industry and actor training institutions have a joint responsibility to now come together to form a partnership, that listens and does not further perpetuate the institutional dynamics of actor training institutions feeding a didactic industry.
The pandemic has further exacerbated inequalities:
'the lockdown has magnified inequalities for disabled people in the creative industries, with many disabled artists facing long-term shielding, loss of income and invisibility in wider society.'

(The Guardian 2020).
This danger is also an opportunity. The authors' final observation offers new hope:
As the theatre industry strives to rebuild, an opportunity exists to reimagine the pre-pandemic creative arts industry as a more inclusive and representative form, starting by enabling its future members through the ethos and practices of professional actor training conservatoires.
As we re-emerge from our mask wearing imprisonment we can only hope that such an opportunity for reimagining will be seized, not just for the creative arts industry, but for society as a whole. We wait with eager anticipation.