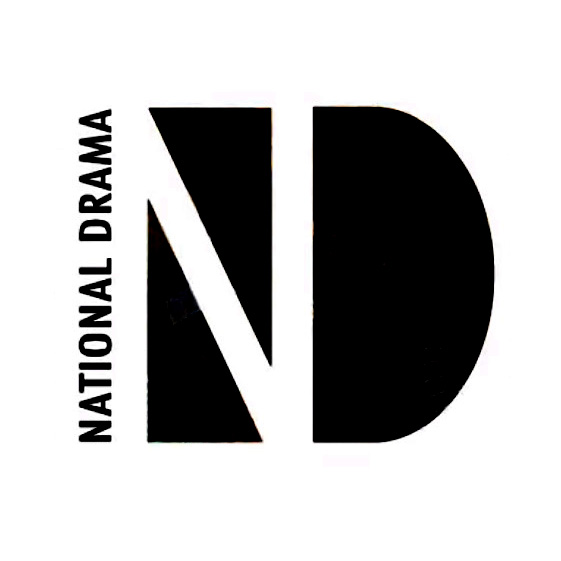 Danny Braverman is a lecturer at Goldsmiths, specialising in TYA, participatory theatre and Disability Theatre. As a theatre-maker/educationalist he has worked with Theatre Royal Stratford East, Graeae, the National Theatre, Theatre Centre and recently with storyteller/writer Nick Cassenbaum on his shows Bubble Schmeisis (Oberon Books, 2019) and My Kind of Michael. His solo show Wot? No Fish!! won the Brian Way Playwriting Award, featured in The Guardian's Top 10 shows 2014 (Lyn Gardner) and continues to tour internationally. His book Playing a Part: drama and citizenship was published by Trentham in 2002.
Olly Crick has been a street performer, a juggler, ran theatre companies, taught at Circus school, and drama in secondary schools, FE colleges and Drama schools. He has performed with TAG Teatro di Venezia at Venice Carnival, juggled for a Balinese Prince, toured with the Cuban State Circus, and performed with 2Faced Dance in The Box of Delights in Hereford. He co-authored Commedia dell'Arte: Troupes and Groups with John Rudlin (2002) and co-edited The Routledge Companion to Commedia dell'Arte with Judith Chaffee (2015). In 2019 he achieved a PhD with a dissertation on contemporary forms of Commedia dell'Arte.
Aikaterini Dima is a primary school teacher and she has participated in various educational seminars-programs both as a trainer and as a trainee. In 2017 she completed her postgraduate studies at the Department of Theatre Studies of the School of Fine Arts of the University of Peloponnese and obtained a MA in Drama and Performing Arts in Education and Lifelong Learning. Since 2018 she has been a PhD candidate in the Department of Theatre Studies of the Faculty of Fine Arts of the University of Peloponnese.
Ava Hunt is a theatre maker in TYA and scholar at University of Derby. She trained as an actor and has worked extensively in the Applied Theatre sector. She trained in Forum with Boal and Heathcote in Mantle of the Expert practice. She is currently writing up her PhD based on ten years of PAR on her solo performance work: I'm No Hero and Acting Alone. She was Artistic Programmer for Hull Truck, Artistic Director of Tangere Arts and Associate Director for CAST. She has worked internationally: Palestine, Sri Lanka, Russia, Czech Republic, Romania, USA, Australia, New Zealand and India.
Amy Petersen Jensen is a Theatre and Media Arts Professor at Brigham Young University where she currently serves as Senior Associate Dean in the College of Fine Arts and Communications.
Amy has served as the Co-editor of the Journal of Media Literacy Education and the General Editor for the Youth Theatre Journal. She served on the leadership team for the revision and writing of K-12 National Core Arts Standards in the United States. Recent book publications include the Co- edited volume (Re)imagining Literacies for Content-area Classrooms (Teachers College Press), and Arts Literacies and Education (Routledge) with Roni Jo Draper.
Amanda Kipling trained at The Central School of Speech and Drama and taught in South East London for 15 years. After a year teaching at Southbank International School, she worked in variety of roles as a freelancer at Greenwich, Kingston and Cambridge Universities before becoming course leader on the PGCE Drama course at Goldsmiths. Professional interests include critical pedagogy, resistant practice, and healing in the classroom which is the focus of her doctoral studies. Amanda is currently in her second year of the EdD course at the University of Chester and this article grew from one of her assignments.
Rowan Mackenzie is a prison Shakespeare practitioner in multiple UK prisons and won a 2019 Prisoner Learning Alliance Award for her work in HMP Gartree. Her PhD focuses on Creating Space for Shakespeare in non-traditional and applied theatre settings, working with marginalised groups including those with mental health issues, learning disabled children and adults, people in the criminal justice system and the homeless. She is co-organiser of the annual Applying Shakespeare Symposium and has recently edited a special edition of Critical Survey on this subject.
Bob Selderslaghs is a part-time drama inspector at The Flanders Inspectorate of Education in Belgium. Next to that he conducts the doctoral research project MoE 2.0 – Mantle of the Expert: from dramatic-inquiry towards an artistic result in art education at the Royal Conservatoire (AP University College) of Antwerp and the University of Antwerp. He holds a master's degree in drama and has been a teaching artist for over twenty years. He worked for television and the theatre as an actor, director and playwright, while coordinating the drama teacher training programme at the Royal Conservatoire for ten years. Since 2017, he has been focusing more and more on research in the arts. In addition to several articles, he co-published two books on children's arts and drama education.
Asterios Tsiaras is Associate Professor in the Department of Theatre Studies. He is concurrently Vice Rector of Academic Affairs and Students' Welfare at the University of the Peloponnese. He is also the Director of the Master's degree programme entitled 'Drama and Performing Arts in Education and Lifelong Learning'. His field of specialization is Drama and Theatre in education He has taught and practised drama and theatre education at all ages and levels from pre-school to post-graduate and community contexts. His publications include the Contribution of Dramatic Play to Classroom Psycosociology in Primary Education, Dramatic Play in Primary School, Drama and Theatre in Education, Dramatic Play as a Means of Self-concept Improvement in Primary School Age Children, Theatrical Education in Primary School and the Developmental Dimension of Teaching Drama-in-education. Current research projects are focusing on the contribution drama may make in increasing the emotional intelligence of young people and in conflict resolution in classroom. Finally, he has written eight monographs and more than 25 articles in the field of drama/theatre education.