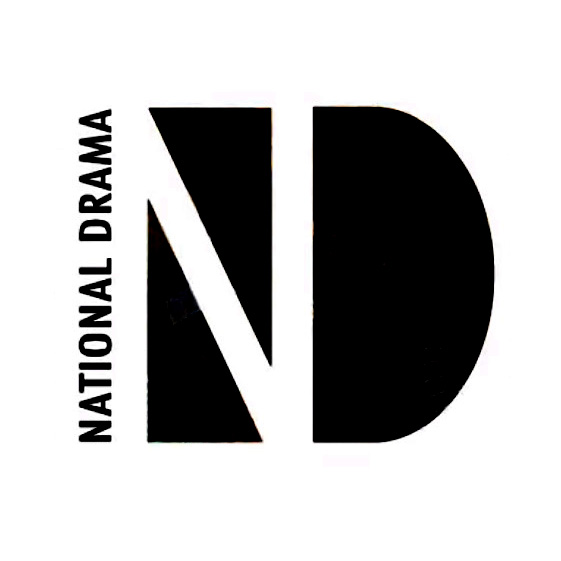 Awo Mana Asiedu is a senior lecturer in the Department of Theatre Arts at the University of Ghana. She obtained her PhD in Theatre Arts from the University of Birmingham, UK in 2003. Her research and publications are in the areas of contemporary African theatre and performance, the sociology of theatre, theatre for purposes other than entertainment and women and popular culture. She is currently working on an anthology of contemporary Ghanaian Theatre. Awo is a member of the International Federation of Theatre Research and is currently serving a second term on its Executive Committee.
Faustina Brew is a lecturer at the Department of Theatre Arts, University of Education, Winneba, Ghana. She has just completed a PhD in Performance Practice (Drama) in the Drama Department at the University of Exeter, UK. Her PhD research was an exploration of how drama processes could be integrated in teaching and learning in Ghana. She has previously researched into how drama and various fictional works affect youngsters in Ghana. Faustina has authored a couple of research articles and two plays; Murder of the Surgical Bone and The Hot Chair, both published in Ghana in 2010.
Kennedy C. Chinyowa is currently a Research Professor in the Department of Drama and Film Studies (Faculty of Arts) at Tshwane University of Technology in Pretoria, South Africa. He was the Head of the Dramatic Arts Division at the University of Witwatersrand (2011 to 2014). He was a visiting scholar in the Centre for Applied Theatre Research at Griffith University (2001 -2005) where he obtained his PhD degree in Applied Theatre. Apart from presenting several papers and workshops atinternational conferences, he has published widely in books, refereed and accredited journals such as Research in Drama Education, Studies in Theatre and Performance, Drama Research, Nadie Journal and the South African Theatre Journal.
Rachael Jacobs lectures in Creative Arts Education (Dance, Drama and Music) at the Australian Catholic University. She has previously been a Secondary Drama teacher and a Primary Arts specialist. Rachael has made advances in educational research in the arts, particularly in the area of assessment, which is her research field. She has completed several arts education research projects addressing social justice issues as they intersect with artistic engagement. Rachael contributes to the arts community as a dancer, choreographer and physical theatre practitioner. She has her own cultural dance school and has volunteered her time running arts programs in prisons, improving the mental health of incarcerated women. Rachael is also an environmental activist, a speaker on international development and multiculturalism and a freelance writer. Her columns about education, politics and social commentary can be read in the National Times.
Dr. Petro Janse van Vuuren is an Applied Theatre learning strategist and researcher. Through her work she strives to inspire and equip those who inspire and equip others for social change.
Currently Petro is researching the effectiveness of strategic narrative embodiment models for designing social change interventions in organizational settings. She is appointed as post doctoral research fellow and PhD co-ordinator at Drama for Life, Wits University and she runs a consulting business in organizational development, Playing Mantis. Here she trains organisation development practitioners and business coaches in applied theatre methodologies. Petro has published a number of articles and book chapters on her work and is no stranger to conferences on applied theatre or organisation development in South Africa.
Andy Kempe is Professor of Drama Education and a Teaching Fellow of the University of Reading where he leads the PGCE Secondary Drama course. He has extensive experience of working with both trainee and serving teachers in the UK and abroad. His work with students of all ages and abilities has informed numerous articles and chapters covering a wide spectrum of issues in drama, English and arts education, and teacher training. He is currently researching the use of dramatic scripts and role play as a means of exploring parent/teenager relationships.
Jennifer Little spent over fifteen years as a professional actress, performing on Broadway with such luminaries as Harold Prince. She holds a B.A. from San Jose State University in Performance and a M.A. from City University of New York in Applied Theatre. In 2005, she began teaching full time, working on bringing applied theatre to standard curriculum programmes within public schools in the U.S. and integrating Social Studies and English into the Arts. She has spoken at New York University's conference on Applied Theatre and Citizenship, EdTA National Conference, Human Rights in Global Perspective Conference, AATE National Conference, and National Drama Conference in Wales. She helped found SOS Theatre Company and has partnered with the Tyler Clemente Foundation, The National School Climate Center, the New Jersey Mental Health Association, the Lifeline Association, and others. Jennifer traveled to Bangladesh courtesy of an APAP grant in order to study Bangladeshi theatre and present workshops on American theatre at the University of Dhaka and Bangladesh Institute of Theatre Arts. She currently teaches at The College of New Jersey and Naugatuck Valley Community College.
Dr Shelley Piasecka is a Senior Lecturer in Drama and Theatre Studies at the University of Chester, specialising in directing for theatre, contemporary theatre practice and educational drama. In addition to undergraduate teaching and postgraduate PhD supervision, Shelley is the Programme Leader for a Master by Research in Arts and Media (MRes) and a Postgraduate Tutor. Her current research focuses on the use of drama as a preventative strategy to tackle youth extremism and radicalisation. Shelley combines her teaching and research with professional practice and is the director of an international touring stage-adaptation of Antoine du Saint-Exupéry's Flight to Arras (Piasecki & Piasecka Theatre Company).
Owen Seda is Head of the Department of Entertainment Technology at Tshwane University of Technology in Pretoria, RSA. A Commonwealth Scholar, Fulbright Scholar and recipient of a Fulbright Alumni Initiatives Awards Grant, he has also taught at the universities of Zimbabwe, Botswana, Africa University and California State Polytechnic University, Pomona. Owen's research interests are in postcolonial African theatre and the construction of identities. He holds a doctoral degree in Theatre Studies.