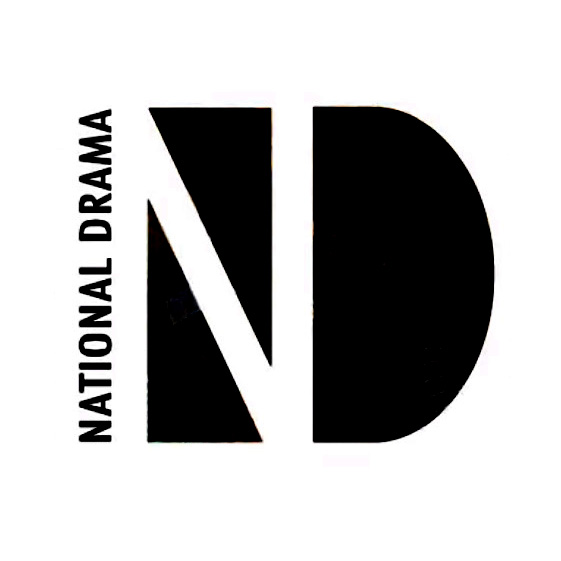 In our last issue of Drama Research we celebrated the forthcoming award of an MBE to Dorothy Heathcote by dedicating the issue to that legendary drama practitioner. In the space of a year the context in which we find ourselves in this issue is much changed: Dorothy Heathcote did, indeed, receive her MBE award but passed away on 8th October 2011; and so in this issue we are in a position of bearing witness to her remarkable life. To do so we have created a new category for articles published here: that of Testimony.
In our first Testimony David Booth reflects upon the impact of Dorothy Heathcote on education and educators, internationally, viewing her life's work, the changes she brought about through her teaching, writing and speaking over the last fifty years, especially with universities and academic writers of drama education. He looks back to see where we are today because of her journey.
Our commitment to encouraging new writers is fulfilled admirably in this issue by our second Emergent Researcher article. This one is by a young newly qualified teacher, Hannah Pantin, who explores how responsibility for group work is shared in a GCSE Drama class in order to gain a greater understanding of how successful group work is achieved. Her research is thorough and well supported with theories of Group Dynamics and bears great promise of future research endeavours.
Our main menu of research articles again displays a range of international contributions from Iceland, Greece, Kenya and UK and a wide range of research interests in drama from Mathematics to the use of drama to explore the issue of domestic violence.
Based in Kenya, Kennedy Chinyowa discusses the binary dimension of difference as both a potential source of unity and a source of conflict. He argues that, while conflict can be a constructive force for change, it can also degenerate into a destructive force that often creates misunderstanding, disputes, hostility, crises and violence. By playing with different models of human conflict, his article examines how applied drama can assist in the process of conflict management.
Focused on a related area of exploration, that of domestic violence, Persephone Sextou examines the value of devising monologues in the process of investigating such issues. In describing a collaboration with colleagues working on Daphne, a European Union research project exploring social justice and human rights, Sextou argues that drama gives voice to individuals who are not properly respected and devised drama can be an effective tool in the field of social work.
The main question guiding Rannveig Thorkelsdóttir and Ása Helga Ragnarsdóttir in their research project, Creative Learning Through Drama, was: 'Can drama affect students' ability to learn?' The authors looked into the place of drama as an art form and drama in education in primary, secondary and upper secondary schools in Iceland between 2007 and 2009.
In his article David Montgomerie discusses how drama has been viewed as a means of spoken language development, and examines this in relation to Bakhtin's idea of speech genres. He argues for the importance of process drama in the first years of schooling in preparing them for the complex demands of communication in the real world. Drawing on fieldwork carried out with a reception class he illustrates how spoken language in drama is shaped by the social demands associated with dramatic contexts and roles.
At the other end of the school, so to speak, Panayota Kotarinou and Charoula Stathopoulou, both mathematics teachers, and Kostas Gkoufas, a teacher of classics, outline in their article the design and implementation of a cross-curriculum project that was carried out among grade 10 students in a public school in Athens. The project concerned the tradition of designing Xysta, which are geometric patterns on façades of village houses in the island on Chios. Their article is of special interest as it describes one of the rare instances when drama has been used by drama non-specialists to facilitate the teaching of Mathematics.
As a head of drama in the UK Peter Bannister argues that developing students' ability to think autonomously and critically should be regarded as an educational priority. He explores the relationship between drama and critical thinking and relates his findings to ongoing arguments over the nature and purpose of drama education in England. The author goes on to propose a pedagogic model for the Key Stage 3 drama classroom that looks to support students in establishing a critical stance towards the social world.
In Andy Kempe's article he examines the role of Advanced Skills Teachers (ASTs) in Drama in the UK. He reports that although more than 4000 ASTs have been registered there is no central record of the subject specialism of ASTs. His paper reports on an investigation which sought to identify drama specialists with AST status and to explore the skills required, the support available , what is enjoyable and what their own and others' perceptions of what the role entails. His conclusion is that, in order to utilise their considerable knowledge and skills base to the full, more needs to be done by way of supporting ASTs in drama.
Pam Bowell, Amanda Kipling, Chris Lawrence, Marie Jeanne McNaughton and Ruth Sayers.
Drama Research Editorial Board.